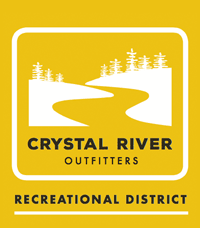 About Crystal River Outfitters
The Crystal River Outfitters offers kayak and bike rentals. They also have a stylish retail shop for outdoor and beach enthusiasts.
They will help you experience the Crystal River with a kayak or canoe rental, complete with delivery and transportation to the 'Put-In' locations on Fisher Rd. The takeout location is at their shop located on the river.
The Crystal river is clear, sandy, and gentle. This is a very easy river for all skill levels to paddle and enjoy. This a real gem in the Sleeping Bear National Lakeshore. You'll likely get to see some of the local wildlife during your float. Fish, of course, also keep an eye out for blue herons and bald eagles. You could see other river life like otters, turtles, and frogs. You may even see some whitetail deer.